Disclaimer
De meningen ge-uit door medewerkers en studenten van de TU Delft en de commentaren die zijn gegeven reflecteren niet perse de mening(en) van de TU Delft. De TU Delft is dan ook niet verantwoordelijk voor de inhoud van hetgeen op de TU Delft weblogs zichtbaar is. Wel vindt de TU Delft het belangrijk - en ook waarde toevoegend - dat medewerkers en studenten op deze, door de TU Delft gefaciliteerde, omgeving hun mening kunnen geven.
 Today we collected a lot of molds. First of all we dug out the 4 high resolution prints at Architecture. These print were made with the plaster printer. These molds will be impregnated with candle grease tomorrow. This way they will be strong enough. When the printer started the job last Thursday, one of the print components was damaged. With a small repair we managed to fix it and thankfully it completed the job!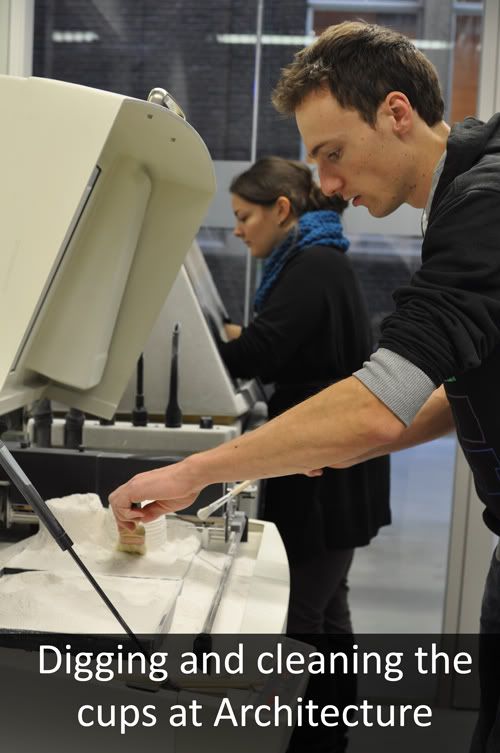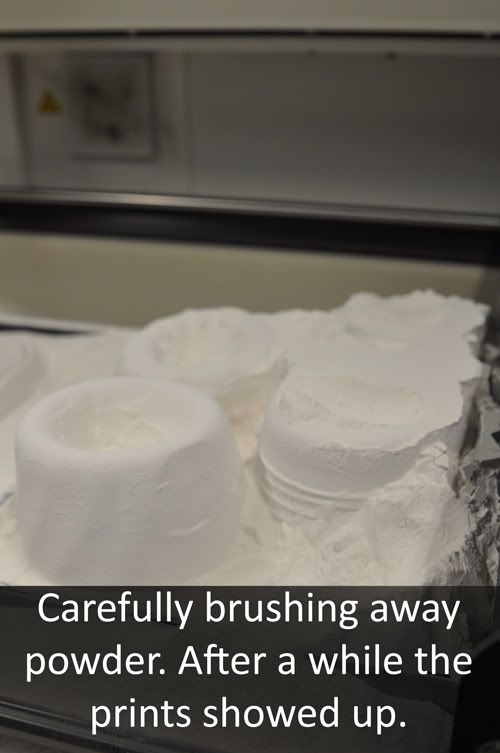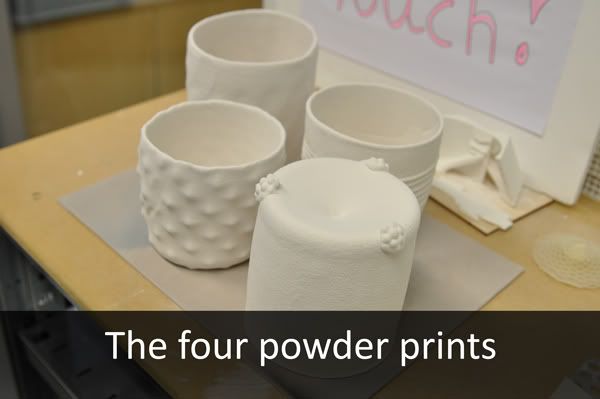 Also the high resolution cups were printed at the faculty of Industrial Design because the plastic had finally arrived. The result is really satisfying. The plastic is pretty strong, although one cup has a very little hole near a crack form the old glass. However when a negative mold out of plaster is made, the won't be a problem.